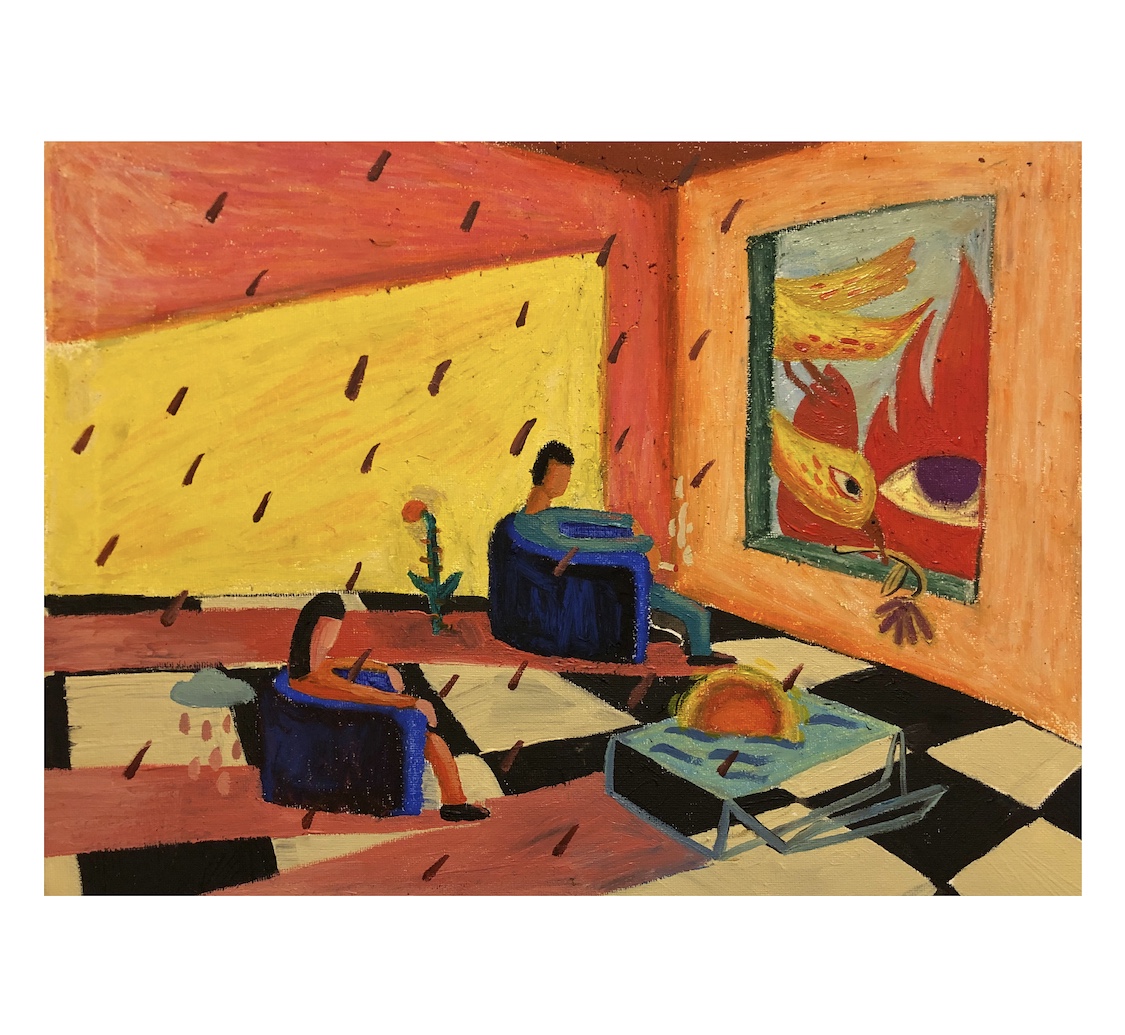 Shiyi Li's practice encompasses collaborative performance, contemporary jazz music, multi-screen animation projections and live art performances. This work consists of a short animated film projected within the gallery space, incorporating original music composed by James Owston.
Li's work presents the narrative of a Chinese woman who has recently emigrated to the UK, exploring the awakenings brought to her as a result of entering a new space. It considers themes of struggle, loss, loneliness, balance and rebirth, by comparing a macro world to a micro world. Li simultaneously places the universe, the individual and nature at the centre of the narrative.
For this piece, Li was inspired by the ancient Chinese philosophical narrative 'A Butterfly Dream', which highlights tensions between illusion and reality.
Videostill from: Dreamerfly and other stories (2020)