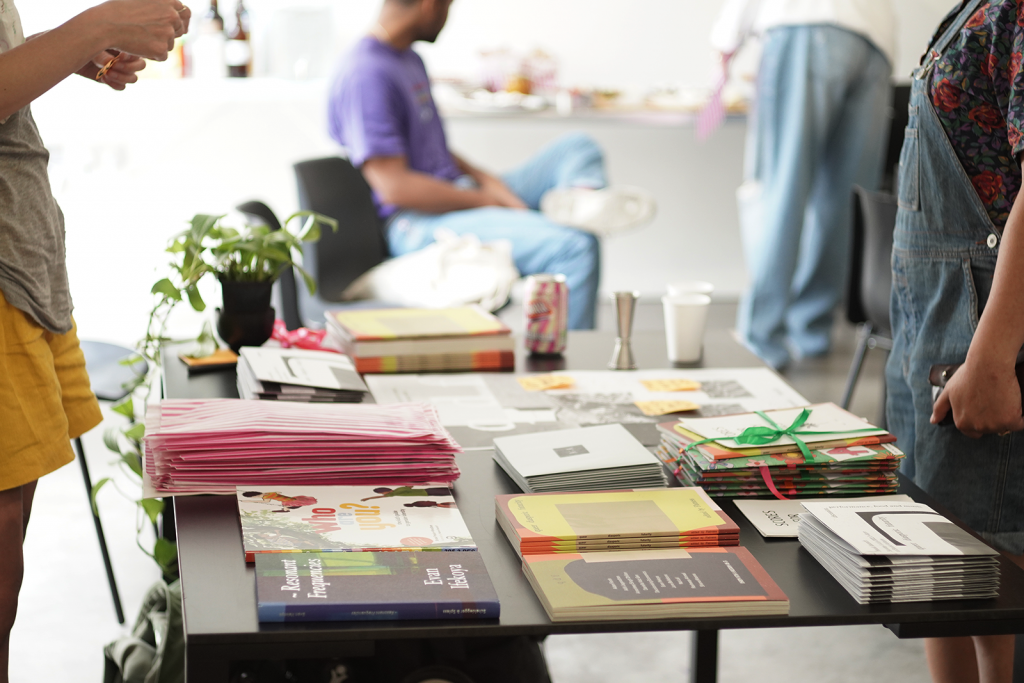 Queer Diasporic Futurity, a new book by Flatness has just launched!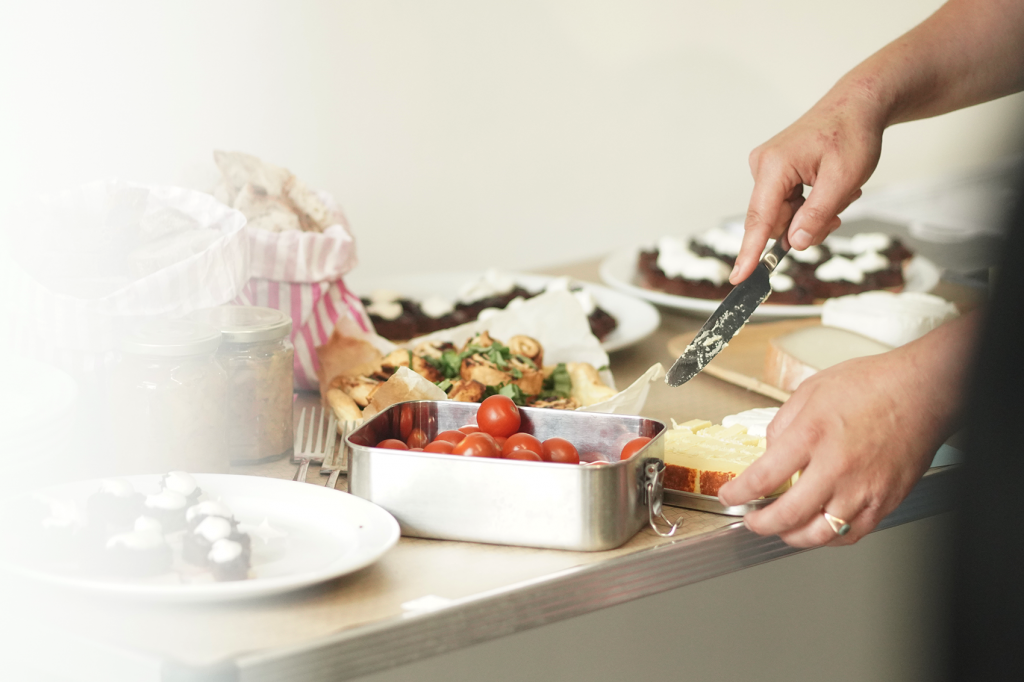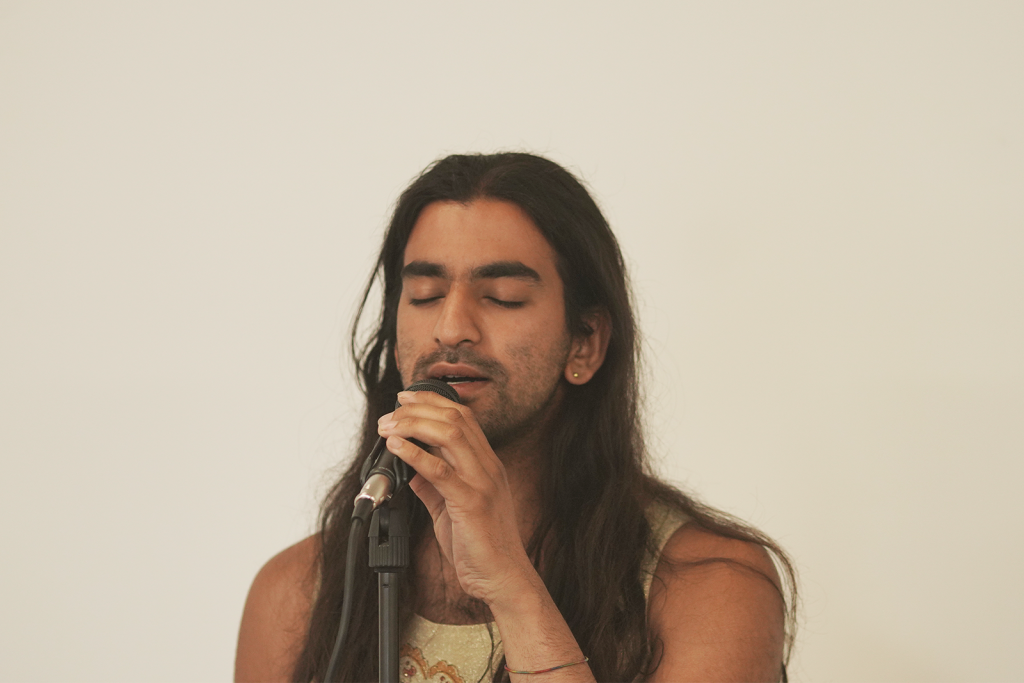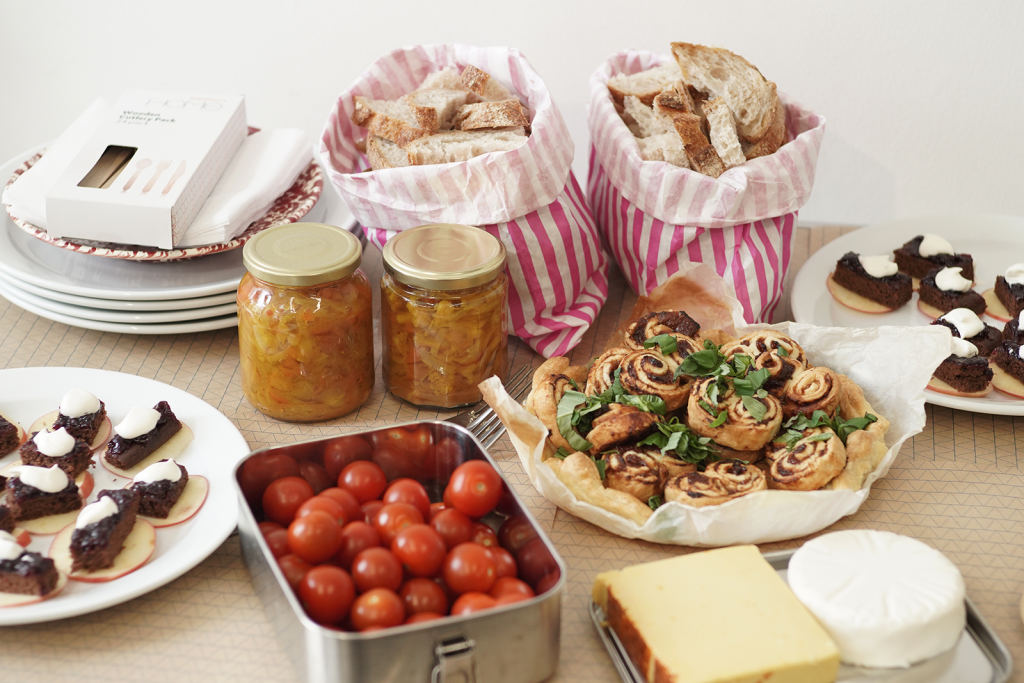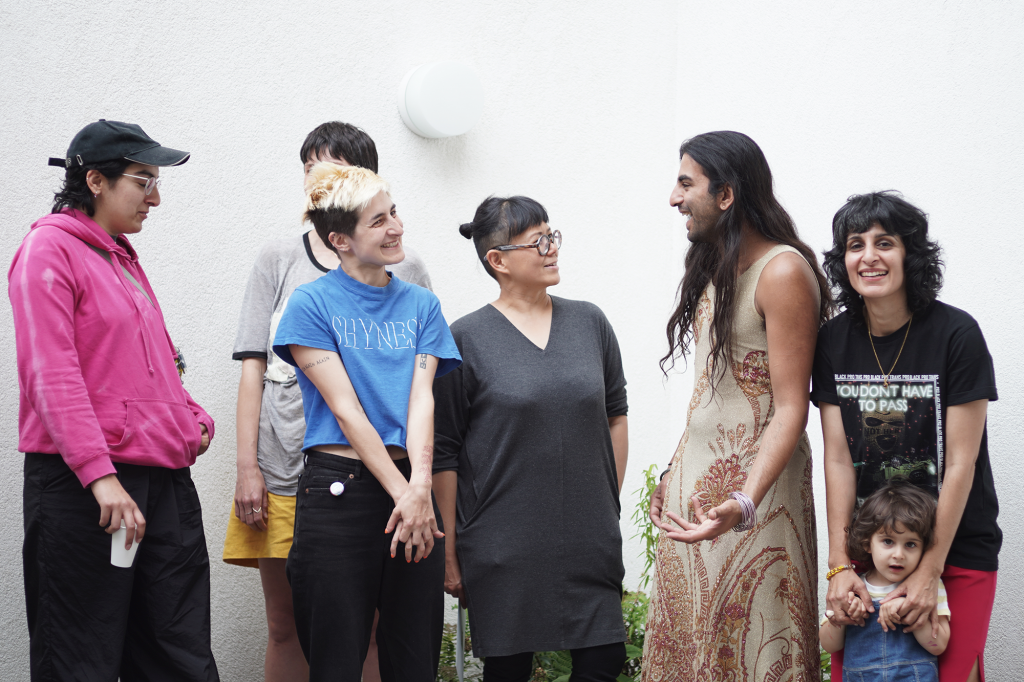 Queer Diasporic Futurity proposes that a sense of futurity (entangled with the past and the present, inextricably linked with praxes of sustainability, visibility, and pleasure), is a condition of participation by many QTIBPOC (Queer, Trans and Intersex identified Black and People of Colour) in the arts and beyond. The project underlines the importance of self-care, creativity and interdependence within wider activist contexts in challenging social and environmental injustice.
Queer Diasporic Futurity, commissioned by SAFEDI and developed in partnership with not/nowhere artist workers' co-operative, marks 9 years of the Flatness curatorial platform for artists' moving image and network culture, bearing witness to the decentralised QTIBPOC networks it has come to form a part of.
The book contains a collective call to restore loving connections to the body and to nature. QDF reflects on how this kind of holistic sharing of skills and resources can create a redistribution of power and strengthen cooperation amongst Black and Brown folk in times of instability and precarity towards a fairer, more equitable economy.
Contributions to QDF include:
• A foreword by Evan Ifekoya;
• An introduction by Flatness founder, Shama Khanna;
• Two reflections on Earthlove within urban settings and facilitating the Community Apothecary by Rasheeqa Ahmad;
• An in-depth discussion on 'Queering Economics' organised by Decolonising Economics with guests Evan Ifekoya, Amardeep Singh Dhillon and June Bellebono addressing queer infrastructures of care, redistribution of power and spiritual relationships to money;
• A divination essay by Daniella Valz Gen probing questions of sustainability and growth within practice;
• A response to the entangled temporality of diasporic life by Aditi Jaganathan;
• A wellbeing spell by Adam Farah including an image portal, homegrown supplements and a queer praxis companion;
• and a scorebook tenderly exploring introverted tomboy and transmasc sounds by Nat Lall.
None of the contributors identify solely as artists, if at all – they double up as teachers, economists, a tarot reader, energy worker and medical herbalist, redefining our relationship to art through an intersectional decolonial stance. This collection reflects on the holistic conditions they are creating in order to disassociate less from the exhaustion of everyday overstimulation and disappointments, and to begin to identify new, potentially transformative feelings to build upon.
The project was commissioned by SAFEDI (Social Art For Equality, Diversity and Inclusion), an Arts and Humanities Research Council fellowship led by researchers from Manchester Metropolitan University, SAN (Social Art Network), and Axis, working with social artists, marginalised communities, and policy makers to rethink what inclusion in the arts means.
Quote from QDF foreword by Evan Ifekoya:
The writings in this book propose a future that is reparative and reciprocal. A future that sees the power of divinatory practices and makes economic justice part of the conversation around queer diasporic freedom and pleasure.
Quote from Shama Khanna, founder of Flatness
… The shift in temporality from the screen to the slower, tangible presence and archive of the page ties in with my desire to recover direct relationships to the body, nature and community and has been an opportunity to consider where I want to take the work in the future.
Flatness is proud to produce the book in partnership with not/nowhere, whose mission, embedded in its co-operative organisation and transparent pay structure, is to redress power imbalances and create autonomy for Black and POC artists working in the systemically racist British arts and cultural workforce.
Place your pre-order via PAYPAL (paypal.me/QDFbyFlatness) to receive a copy of our book for the special price of £17 (£15 + £2 UK p&p/ £22 including International p&p) along with any donations you're able to make.
The process is a little clunky unfortunately, but can be broken down into the following steps:
– First, choose the 'send' (not 'request') money option
– To ensure all your ££ comes to the fundraiser choose the 'friends and family' payment option. Or, if you wish to choose the 'item or service' option please add £1 to the cost of the book (i.e. £18 in total) to cover extra charges incurred.
– Lastly, add your address in the "What's this payment for?" box. We will be in touch in the coming weeks to confirm your details for delivery.
Previews of  contributions entitled; 'Community Apothecary' by Rasheeqa Ahmad and 'Economics of Queerness' by Decolonising Economics:
Partner and contributor biographies:
not/nowhere is an artists' workers cooperative that supports the production of artist works, runs workshops, and organises screenings and events. Black and POC-led and East-London based, we're building a community for BIPOC artists working with new media. We provide training in skills and techniques for analogue film, audio, performance and writing, digital production and financial literacy for cultural workers.
Beth Bramich is a writer living in London. She has contributed to Art Monthly, Frieze and Afterall Online, and regularly collaborates with artists on films, exhibitions, events and publications. In 2019 she joined the working group for the 'Feminist Duration Reading Group', co-organising an ongoing programme of workshops and discussions. She teaches on art programmes at the University of the Arts London, and is currently developing a PhD project on feminist film collectives in the Sociology department at Goldsmiths, University of London. She is a Cultural Tenant with Flatness at Studio Voltaire.
The Community Apothecary in the London borough of Waltham Forest is a collective of healing herb growers, medicine makers, apprentices and users, facilitated by medical herbalist Rasheeqa Ahmad and growers Ximena Ransom & Izzy Vandergert-Wilson, partnering with Organiclea workers' coop.
So far we are developing growing spaces for medicinal herbs around the borough, to be lovingly cultivated then made into medicines by our hands, through regular gardening & practical pharmacy sessions that also act as learning opportunities for us to share knowledge collectively about how to grow, harvest, prepare and use plant medicine. And to exchange each other's healing traditions.
Decolonising Economics is a grassroots collective working to build a solidarity economy movement that is rooted in racial justice principles. The collective's work is a continuation of the legacies of resistance against the foundations of racial capitalism that are the vehicles of structural inequality today. Decolonising Economics emerged in response to the white dominant analysis and practice of mainstream economics, and is committed to both the transformation of these strategies towards a Just Transition, alongside an investment in BPOC leadership and initiatives in the solidarity economy movement.
Adam Farah is an artist, composer and sauce-maker who was born 'n' raised in London. They are a Capricorn Sun, Leo Moon and Cancer Rising. They also practice under/within the name free.yard – a project set up to engage with and merge curatorial, research, artistic and equitable communal practices; with a focus on the ever expansive and nuanced creative endeavours/potentials that emerge from endz*. free.yard casts a side-eye onto the oppressive and supremacist structures upheld within the complacent and performative liberal bubbles of the artworld/s, and in the long term desires to create collaborative moments for artists to connect, manifest and exhale under such weight.
*endz is a slang term originating in London meaning neighbourhood, but carries its own contextual nuances, mainly referring to working class communities with larger ethnic-minority populations.
Evan Ifekoya's current work investigates the possibility of an erotic and poetic occupation using film, performative writing and sound, focused on co-authored, intimate forms of knowledge production and the radical potential of spectacle. Their ongoing project 'A Score, A Groove, A Phantom' explores archives of blackness, sociality and inheritance as they diffract through queer nightlife and trauma in the present moment. Recent work has been presented at: Embassy Gallery, Edinburgh, Wysing Arts Centre, Cambridgeshire; New Art Exchange, Nottingham and Spike Island, Bristol (2017); Transmission Gallery, Glasgow; London; and Stevenson Gallery, Cape Town (2016). Recent performances have taken place at Serpentine Galleries, London and Whitstable Biennial 2016. They are an Art Foundation Fellow in Live Art for 2017. Collaborative projects include Collective Creativity: Critical reflections into QTIPOC creative practice and Network11.
Aditi Jaganathan's work explores the emergent cultures which arise from Black and brown diasporic connectivities in city spaces. With a particular interest in creativity as decolonial praxis, she situates the imagination as a radical site of refusal and resistance. Having worked with different racial justice grassroots organisations she is focused on the transformation of the world through education. Radical pedagogies and spaces of (un)learning are a fundamental part of Aditi's work as an educator. She currently teaches courses on race, gender and representation at Goldsmiths. Aditi holds an LLM in Human Rights, Conflict and Justice at the SOAS, and a doctorate from Brunel, University of London.
Shama Khanna is an independent curator, writer and educator from London via Nairobi. They direct Flatness, the long-running fugitive platform for artists' moving image and network culture. Khanna has developed numerous events and presentations for galleries, festivals and alternative education settings from Vilnius, to Belgrade, Athens, NYC and Vancouver. Currently they teach Fine Art at Goldsmiths and have previously held teaching roles in Curating Contemporary Art at Royal College of Art, Experimental Film at Kingston and Fine Art. As a writer and critic they have contributed essays and reviews to Afterall, NANG, LUX, Art Monthly, Art Agenda,The White Review, Frieze and, most recently, an interview with Danielle Brathwaite-Shirley for the Women's Art Library, Goldsmiths published open source in Feminist Review Journal. They are a Trustee for not/ nowhere artist workers' co-operative. Flatness is a Cultural Tenant at Studio Voltaire Studios.
Nat Lall is a Glasgow-based artist working with film, sound and text. Lall's work explores shyness, dysphoria and childlike imagination. Using cheap and local resources Lall performs to explore their deepest fantasies without having to leave their comfort zone. With a focus on self-care and preservation, Lall's practice aims to provide a sense of humour, informality and therapy.
Daniella Valz Gen is a poet, artist and card reader. Their work explores the interstices between languages, cultures and value systems with an emphasis on embodiment and ritual, through the mediums of performance, installation, conversation and text.
Valz Gen is the author of the poetry collection Subversive Economies (PSS 2018). Their prose has been published in various art and literary journals such as Lish, SALT. Magazine, Paperwork Magazine and The Happy Hypocrite amongst others. They're currently developing the next stage of their project (be)longing, a series of immersive elemental rituals.
Valz Gen has been focusing the last two years on integrating their oracular practice with their art and poetry. They run monthly gatherings exploring poetics in relation to the symbolism of Tarot cards within the container of Sacred Song Tarot.