Following Ten Million Dinner Parties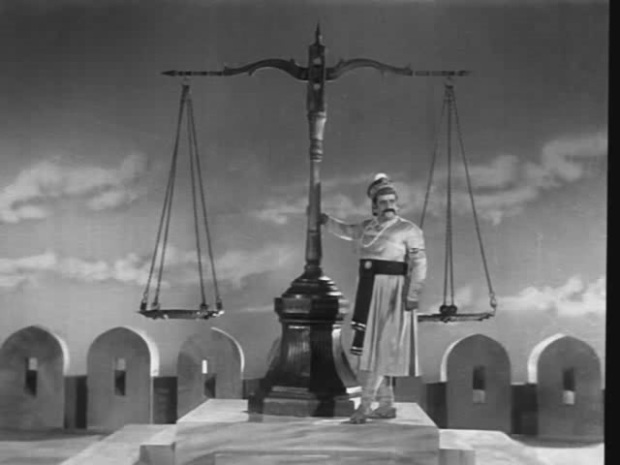 i know           that this           all weigh in the middle in the center
and opposite rise together           i think it might be snowing          forever
– Theresa Hak Kyung Cha
*
R asks, at a dinner party: 'What is our shared ancestral knowledge?'
This question sets off a circuit that I've leapt from whilst racing, drawn in sand and gel ink pens, discovered in family trees and histories of migration; a spiral I've attempted to erase from my body and writing, asserted in my writing, and which I've attempted to break in order to liberate my writing; a map I've tracked to find community and networks of various kinds (social, poetic, political) and that has led to this dinner party in London for South Asian womxn and nonbinary people. The gathering itself is a palimpsest of so many different circuits, spirals, maps. Some of our lines intersect and coordinates stack, we may desire or hold such similarities in relation to the homogenising difference that is imposed on our bodies. Some of our lines diverge and coordinates repel, hazarding the contingent collectivity of the question, which is what makes it so gorgeously, alarmingly charged, even now, over a year later. I can't share what anyone else said; I can't respond without swerving.
A string of pearls between fantasists; papa's mama posing as a moustachioed warrior in a jodhpur and tophat combo, an Olympic diver taking off from a footstool, the polkadot cravat in his unspent matrimonial ad, and the ghosts of four teenage girls in turbans and lace gowns sighted in the moors of Strachur at dawn.
How would it feel to have a relationship to history that is not mediated by old photographs, for example, the tattoos on the arms of the women administering bucket baths?
Or, is it the mediation itself that confers meaningfulness; that is, there's nothing here that didn't come through you, there's nothing there that I would claim?
Do white poets have ancestors?
Who belongs?
ask not what nor who you
fancying likeness droop
to red thread and inkhorn
breed they flew humbly
I'm performed unilaterally
measure out life in parties
material immaterial and
spiritual possessions scrap
for laughs or shave for
levelling stinking giveaway
*
R asks: 'Is it possible to locate South Asian critical thought that accounts for differences across class, caste, religion, and paths of migration that move across differing continents?'
This question gestures towards the immensity of the task at hand; the processes of learning, unlearning, and learning necessary for building relationships, solidarity, and social justice. I'd like to invoke three thinkers working at different historical conjunctures from different subject positions as the basis of a response:
'Indeed the ideal Hindu must be like a rat living in his own hole, refusing to have any contact with others. There is an utter lack among the Hindus of what the sociologists call "consciousness of kind". There is no Hindu consciousness of kind. In every Hindu the consciousness that exists is the consciousness of his caste.' (B. R. Ambedkar)
'When he looked from his window now, at the hoardings which enclosed the demolition site, he saw not sad hearts pierced by careless arrows, but the crude drawing of a dangling man.' (Kamala Markandaya)
'Since the early 20th century, articulations of cultural difference in the modern text added a social scientific signifier designed to delimit the reach of the ethical notion of humanity. Precisely because they too are specimens of the modern thought, the available critical tools cannot support an ethico-political intervention capable of undermining cultural difference's capacity to produce an unbridgeable ethical divide. That is, they cannot effectively interrupt deployments of otherwise unacceptable total violence onto those placed on "the Other" (cultural) side of humanity.' (Denise Ferreira da Silva)
*
R asks: 'After the gifts of Black Feminism how might we articulate erotics in relation to "South Asian-ness" – where and how do we begin?'
a hunk of tamarind pulp
plonked by a structure
held up by Cinderella blue
columns a cloudy child
hiding amongst buttercups
involuntarily my voice it
plays back the shit
eating sandalwood paste
eating Tantric guru
straightforwardly at sea
your one-word answer as a
cabinet of curiosities you
offer what I cannot find not
knowing what's mine roots
broke every pot on the terrace
She ate like a bird before she died. She sooks bones for marrow. She ate like a pig after she had children. She tells time by whistles and space by the scalds on her arms. She was beset by the family name. She made pickles in a locked room. She took a little hookah at parties. She learns through tasting. She loved curd and sugar. She couldn't remember how she used to make it. She went missing after her daughter was born. She treats her body like an air plant. She hosted a dinner party after she brought her first child home from the hospital. She looked very chic eating ice cream. She made riverfish cutlets. She raised her daughter to be weight conscious. She wouldn't reveal all of the ingredients in the recipe. She spilled crème caramel on her lehenga. She incinerated her taste buds. She drank herself to death. She sold her wedding jewellery in secret. She was raised by motherless mothers. She remembered Belgian chocolates. She developed a pimply rash from eating too many mangoes. She bypassed her husband and served all kinds of meat. She treats her body like a dustbin. She dreams of being the obstruction inside her own bowels.
if nothing is salvageable
but phenotypical vow
asymptotic brown erotics
rankling in old-new ills
I notice I'm caterwauling
to write lines that might
touch without being
touched without tickling
the scales of justice
inwardness and opening
to take without extracting
in slow motion tunnel
through floral foam react
to bumtrails by dimpling
drift apart decussating in ash
References
The epigraph is from Theresa Hak Kyung Cha's '18, avril' in Exilée / Temps Morts: Selected Works (2009).
B. R. Ambedkar's Annihilation of Caste (1936) analyses the inherent individualism, hierarchy, and cruelty of Hindu religion and society, which must be abolished in order to annihilate caste and make possible social revolution. As a second-generation Indian from an upper caste background, I need to listen rather than to speak about caste, and to make this position and its attendant responsibilities unshakeably present in my thinking and writing.
Kamala Markandaya's The Nowhere Man (1972), a novel that can be contextualised in relation to the history of political Blackness in the UK, depicts the life of a Brahmin who fought in the resistance against the British Raj and subsequently sought refuge in London, raising his family amidst increasing hostility and racist violence that his deluded beatitude won't allow him to recognise until it kills him.
Denise Ferreira da Silva's 'Difference Without Separability' (2016) proposes that in order to destroy anti-Blackness and racist violence absolutely, we need to change everything that we know about sociality and difference by transforming the ways in which we know things. If the epistemology, morality, and liberalism of Classical Philosophy has not eradicated violence, has not even rendered a world without violence imaginable, then we must turn to new knowledges, new conceptualisations of structure and entanglement, which da Silva finds in particle physics.
In addition to the works already cited, Bhanu Kapil's How to Wash a Heart (2020), Jasleen Kaur's Be Like Teflon (2019), Raju Rage's Recipes for Resistance (2020), and Rehana Zaman's Tongues (2018) are major influences on this ongoing work.
Nisha Ramayya grew up in Glasgow and is currently based in London. Her debut collection States of the Body Produced by Love (2019) is published by Ignota Books. Other publications include a 'Memo on Multiplicity' for Frieze (2020); 'Notes on a Means without End' (2020) in Poetry Review; In Me the Juncture (2019) published by Sad Press; Threads (2018), a critical-creative pamphlet co-authored with Sandeep Parmar and Bhanu Kapil, published by clinic. In Spring 2020, Ramayya was Poet in Residence for the group exhibition Many voices, all of them loved at John Hansard Gallery, Southampton.